These days that we are at home it is vital to keep our spaces tidy, not only to organize ourselves better but for our mental health. Why? Clutter can lead to effects such as anxiety, trouble sleeping, and even reduced concentration and increased stress. So if you are looking for a space of peace, tranquillity and harmony, here are some decoration tips that you can put into practice in your living room right now.
Use the Low Spaces
Take a look at your living room and, for sure, you will notice several low spaces that can be used to store things. For example, the coffee table or some side table. To take advantage of them, use wicker baskets or suitcases, which are super decorative. There you can store everything that you do not want to have in view all the time, such as children's toys, work materials, remote controls, etc.
The Neat Coffee Table
It may sound obvious, but the coffee table is one of the leading pieces of furniture in your living room decoration. For this reason, keeping it clean and tidy will help that feeling be transmitted to the rest of the room. A trick to decorating it? Use the rule of three, that is, use three items of different shapes and heights, such as a book, a vase, and a decorative box.
Hidden Tv
Many are the families that decide to put the television in the living room, which makes it take a leading role, which does not always fit very harmoniously with the overall decoration. One solution is to keep it "hidden" inside a piece of furniture or behind a painting or canvas that you can run, or open and close. If neither of these two options is viable, then try to blend in as closely as possible with the rest of the furniture.
Clear the Surfaces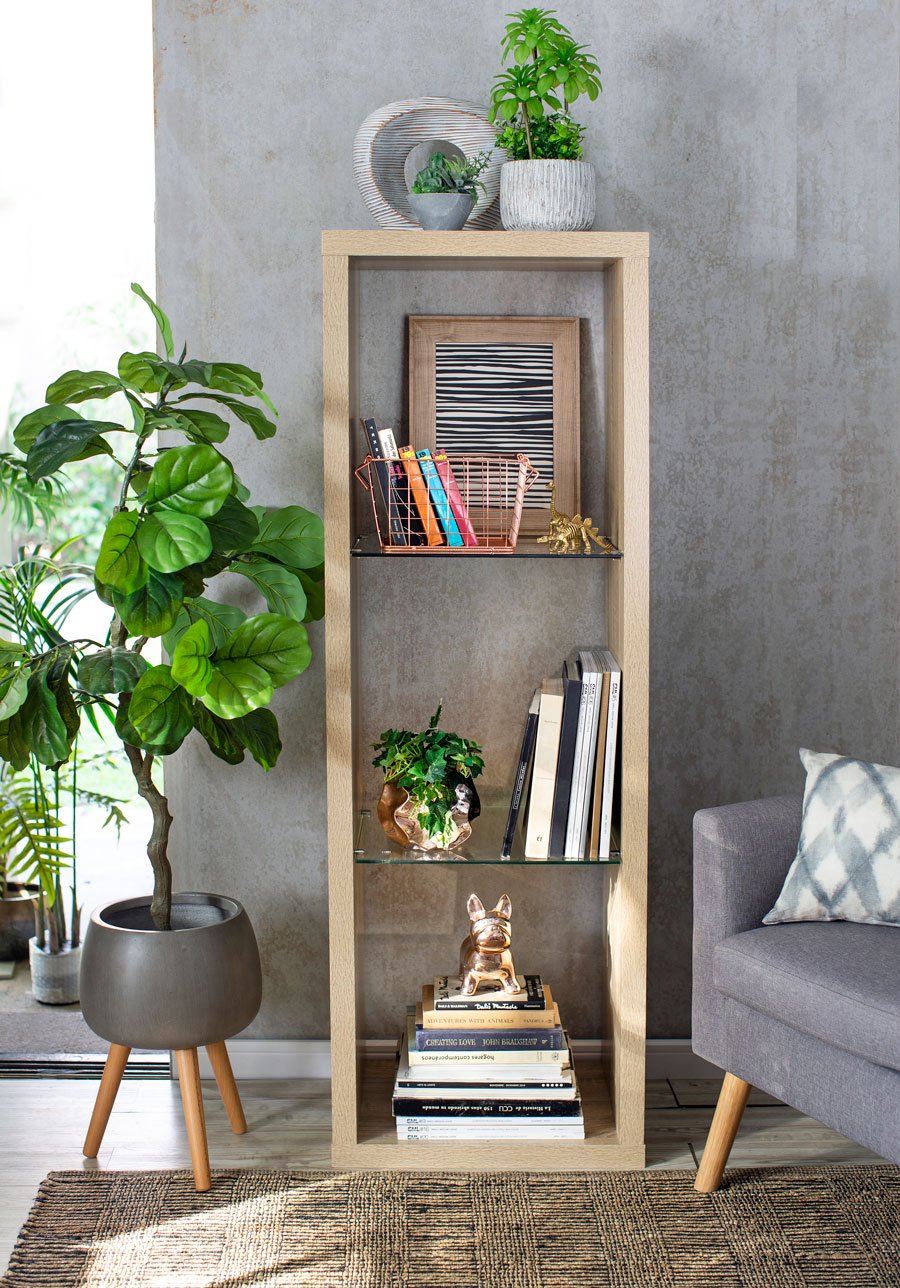 If you have a lot of furniture in the living room, such as tables, shelves, dressers or cabinets we advise you to keep the surfaces as clear as possible. Keep the decorations that you like the most and only the essentials.
Tables With Bottom Surfaces
We already talked about taking advantage of low spaces. For this reason, choose those tables that have extra space at the base, where you can store and store more things. In this way, you can order while decorating.
Furniture With Double Function
Multifunctional furniture is not only great for small spaces but for keeping your home organized. Take advantage of tables with drawers, stools, pouffes or sofas whose cushion rises, leaving space to store things.
Organizer Boxes
The Storage boxes are a real lifesaver when it comes to maintaining an orderly living. And beware, they don't have to be plastic. There are cardboard or wood options that you can put on furniture, shelves and tables, and thus store all those little things that are hanging around.
Prefers the Symmetrical
Symmetry, when organizing your furniture, will help you generate the feeling of a more orderly space. Use the coffee table as a starting point, and then add seating on both sides, facing each other, for balance. Add a piece of furniture in the back, right in the middle, and voila! Even numbers will help you much more to achieve the long-awaited order: use them in your furniture, but also in smaller objects such as lamps, cushions or ornaments.
Prefers Large Furniture
The bigger the furniture, the more space it will occupy and the fewer things you will have. Plus, it's a great way to visually create larger spaces. If your living room is small, prefer furniture with straight, simple lines and without so many details.
Respect Empty Spaces
Think functionally. Take care to maintain enough space for the correct transit of people, this means leaving empty spaces in your living room. Filling it all up will not help you at all.